You can use these facts to impress your dinner guest this Turkey Day!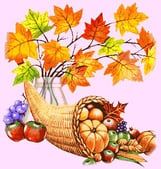 Benjamin Franklin wanted the turkey to be the national bird, not the eagle.
American's eat 46 million turkeys each Thanksgiving.
Neil Armstrong and Buzz Aldrin's first meal in space after walking on the moon was foil packets with roasted turkey.
The heaviest turkey on record, according to the Guinness Book of Records, weighs 86 pounds.
Californian's consume the most turkey in the U.S. on Thanksgiving Day!
Female turkeys (called hens) do not gobble. Only male turkeys gobble.
The average turkey for Thanksgiving weighs 15 pounds.
Campbell's soup created green bean casserole for an annual cookbook 50 years ago. It now sells $20 million worth of cream of mushroom soup.
Wishing you a Happy, Healthy, Safe and Peaceful Thanksgiving Holiday!