Analyst will focus on innovative financing through Optimized Building Solutions division
Farmington Hills, MI: Newman Consulting Group, LLC (NCG), Consultants for Energy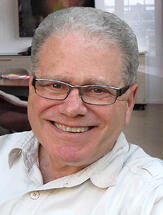 Efficient and Sustainable Buildings, has hired Doug Elbinger as an Energy Systems Analyst for its new division, Optimized Building Solutions (OBS).
With more than 35 years as an innovator in corporate communications, and a personal passion for saving clients money through energy efficiency, Elbinger brings both experience and drive for success to OBS. A native Detroiter, he has always been an advocate for renewable energy. His work is frequently published in the Environmental News Network (enn.com), RenewableEnergyWorld.com, and Construction Association of Michigan magazine. Prior to NCG, Doug co-founded Detroit-based solar energy start-up GreenLancer.
With OBS, Elbinger will focus on results-driven energy analysis, project management, financial resourcefulness and exceptional customer care.
Optimized Building Solutions, a division of Newman Consulting Group, helps commercial, industrial and multi-family property owners all over the U.S. implement energy efficiency projects (including renewable energy such as solar and wind), eliminate waste and save money through innovative financing solutions, including PACE, Property Assessed Clean Energy.
Newman Consulting Group helps commercial and industrial building owners conduct energy audits and then retrofit existing buildings so they use less energy – and save money - while maintaining or improving the indoor air quality. For more information, contact Newman Consulting Group at 248-626-4910, or visit Optimized Building Solutions (OBS).