Farmington Hills, MI The Newman Consulting Group LLC (NCG) team is pleased to announce that the first PACE (Property Assessed Clean Energy) program participant in Detroit and Wayne County is none other than the iconic Whitney Restaurant. The Whitney, a National Historic Landmark and favorite restaurant for Detroiters for more than three decades, is taking significant steps toward leadership in energy efficiency while also enhancing the guest experience.
After performing a comprehensive energy analysis on the 120-year-old building, NCG projects that the restaurant will save more than 25% in energy costs with improved, energy efficient HVAC systems, new control systems, energy-saving LED lights, and high efficiency windows. These energy efficiency measures, in addition to significant energy savings, will also result in tens of thousands of dollars in avoided costs and maintenance savings.
Constructed in 1894, the 22,000-square foot, 52 room mansion was built by lumber baron David Whitney, Jr. and currently houses the popular fine dining restaurant The Whitney and the upscale Ghostbar lounge.
More than $850,000 will be invested in new, more efficient HVAC systems, lighting, windows, kitchen equipment and building controls to replace older systems installed when the building was converted into a restaurant in 1986. The beauty of the PACE program is that it enables the project to be financed without any out-of-pocket expense to The Whitney's owners. PACE is unique because it allows commercial property owners to retrofit their buildings with renewable energy and energy efficient systems by borrowing money at very favorable rates from private lenders and repaying the loan via a special assessment on their local property tax.
The PACE program makes it easy for property owners to invest in energy efficiency by spreading the cost out over many years — 20 years in this case — and guaranteeing that the investment is cash flow positive for the borrower from day one.
"The PACE program gives building owners and businesses like ours an incredible opportunity to update old systems without dipping into operating funds," says Bud Liebler, owner of The Whitney. "You end up with an up-to-date and totally energy efficient property and have the energy savings benefits while you're paying back the loan. It's a win-win for everyone."
About PACE
Currently available in 32 states and Washington, D.C., PACE financing makes comprehensive clean energy projects possible on a broader scale for the first time:
Provides up to 100 percent financing to commercial property owners for energy efficient projects that deliver deep energy cost savings through the life of the loan.
Turns a private loan into a property tax obligation and enables lenders to grant longer terms - up to 30 years or the useful life of the upgrades.
Allows commercial property owners to increase the value of their existing buildings by reducing total energy costs and increasing net operating income.
James Newman, NCG Managing Partner, crunched the numbers and coordinated with Lean & Green Michigan, the PACE administrator in Michigan. "The savings," he said, "looked great! The Whitney spends an average of $95,000 in electricity and $25,000 in natural gas each year for a total of $120,000." Over 20 years, Newman projected, The Whitney would save about $450,000 in energy costs and considerably more in operations and maintenance. "I told Bud that, and he just smiled."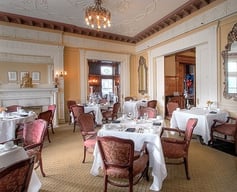 Local companies who participated on the Whitney project include Carter Mechanical, Dustmen Electric, Kelly Windows and Doors, Midwest Illumination, W.J. O'Neil for controls, Daikin heat pumps, and SES for engineering design.
The Whitney is just one of NCG's recent "firsts" with PACE in Michigan:
First PACE 'refinanced' project in Oakland County
First PACE Project in Macomb County
First PACE Project in Detroit and Wayne County
About Newman Consulting Group
Newman Consulting Group LLC (NCG) is a globally recognized authority in energy efficiency for buildings. The NCG reputation rests on a team of highly skilled engineers, analysts, program managers and professionals certified in efficiency implementation and verification to guarantee a positive ROI. The team helps commercial, industrial and multi-family property owners all over the U.S. implement energy efficiency projects (including renewable energy such as solar, wind, geothermal), eliminate waste, and save money through innovative financing solutions.
Click here for The Whitney case study.
For more information about NCG or PACE please contact:
Douglas Elbinger, Energy Systems Analyst
doug@ncgconsulting.us, 248-808-2574
www.newmanconsultinggroup.us/services/optimized-building-solutions
For information about The Whitney Visit www.thewhitney.com.