This past June, Klas Haglid of Haglid Engineering attended the ASHRAE Annual Conference in Houston, TX. I always recommend attending these kinds of advanced learning events. They will help you in your job and your career! I did not attend this year as I was speaking across the state at the BOMA International Conference and Expo in San Antonio. So while I could not be there in person, I am grateful for the other industry leaders like Klas who attend and share their key takeaways with us.
- Jim
On June 25th, attendees at ASHRAE's Conference received a critical message from the organization's new president, Sheila J. Hayter, on the urgency to transform the electricity sector's aging grid into a smart grid. More importantly, Hayter charged ASHRAE members and the building industry in particular with revving up and leading the process for getting there. Otherwise, other industries might claim the role and establish trends that might not be best practices for the rest of us.
Hayter's call to action was clear and direct:
"First we become aware.
Then we get engaged. And we start now!"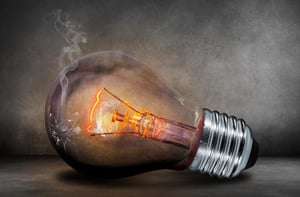 Awareness doesn't end with merely acknowledging the need to bring the way we use power into the 21st century. As the grid's chief consumer, the building industry needs to thoroughly understand its energy-efficient options when designing new construction or retrofitting. As well, it needs to recognize its future as potential providers of energy recovered through those options! That's right: More and more, building owners will have the option to get into the electricity business by not only producing as much energy as their buildings need, but by incurring a surplus of that energy and offering it to others or back to their utility company. Such microgrids help build and transform the smart grid.
Does this sound like an opportunity folks ought to engage in as soon as possible? Certainly, but that 'becoming aware' portion of Hayter's message comes with a learning curve we can't afford to overlook--with the notion that we should never stop contributing to that smart grid in our heads! Fortunately, ASHRAE stands ready to provide resources:
Download Building Our New Energy Future, a must-read primer put out by ASHRAE.
Attend ASHRAE Distinguished Lecturer (DL) lectures whenever possible.

Attend conferences, meetings, and webinars on distributed energy resources, smart grid and buildings-to-grid.

Sign up for related newsletters and blogs.

Keep an eye out for ASHRAE's Smart Grid Application Guide due out this year.
We're quickly approaching a crossroads where the price tags on new technologies involving renewable energy and the Internet of Things (IoT) are shrinking as their usage is rising. Naturally, we want to proliferate tech that makes our lives easier, more cost-effective, and healthier. However, the existing electrical grid cannot handle it. If we don't get more design and construction professionals and building owners to engage in smart-grid conversation, implementation, new tech purchasing, and forward-moving decisions that grow the grid, we won't reach the full potential renewable energy can offer.
Klas Haglid, PE, RA, CEM, president of Haglid Engineering, where he uses state-of-the-art engineering and manufacturing to provide improved living and working conditions for people, while saving energy in a sustainable and green manner.