(updated chart, 2/25/21) As those of us in the building management and maintenance field prepare to "re-open" buildings, the health and safety of our tenants, guests, patients, staff and residents remains top-of-mind. Soon the general public will leave the comfort and safety of their homes where they have been limiting human contact for weeks, and venture out into the world with other people.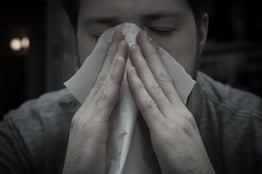 We must be prepared for them so they can feel safe when returning to shop, work and play in "the new normal."
Nothing about building maintenance will be normal – perhaps for quite a while. Every commercial building in the US and probably in most industrial nations, is now taking – or should be taking – extra precautions to ensure safety. People should feel safe going back to work, and building owners and managers must enact measures to both ensure safety and prevent, or at least minimize, potential litigation.
Read More