In a recent study, The American Council for an Energy Efficient Economy (www.aceee.org) found that "Commercial buildings could save up to $60 billion if investments in energy efficiency were ramped up by just 1-4%."
When I was interviewed a year and a half ago and posted this blog in advance of my talk at NFMT Vegas 2014, there weren't many companies promoting, or providing, building energy management information systems. Building Energy Management Systems (BEMS) and Building Automation systems (BAS) were definitely part of the conversation, but there wasn't much out there at that time about Building Energy Management Information Systems (BEMIS). Today they are becoming increasingly popular, and it's easy to see why.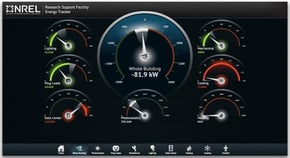 A quality BEMIS will have a software-based front end that can run reports as well as conduct diagnostic testing and provide a clear picture of the building's performance – through easy-to-understand visuals. And today's BEMIS does more than simply offer reports. It provides feedback, incorporating the tools and reporting capabilities from the BAS as well as fault detection, diagnostic tools and automated system optimization technologies.
Read More