Three steps to take now to improve Indoor Air Quality in the Age of Coronavirus.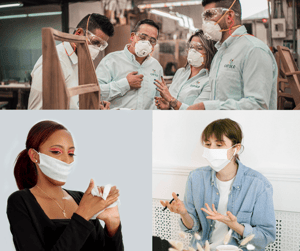 (Updated chart 11/23/20) Whether your building is open, opening soon or closed until next year, you are behind if you're not already planning to improve indoor air quality (IAQ) at your facility. (See "Why Good IAQ Matters in the Age of COVID-19.") If you made changes to improve safety back in May or June (as we transitioned out of total lockdown), new information, products and tools that we discuss here may mean you're looking at making changes again.
The good news is that there's a lot of useful information out there. Some of it, however, gives conflicting messages. (See "100% Outside Air - Is it Really One of the Best Solutions for Flushing Buildings?") Don't jump in and grasp at the first shiny penny. Study the options, talk to experts, and then do what makes the most sense for your people and your bottom line.
Read More