We reflect briefly on 2018 while looking forward with enthusiasm into 2019.
It's been an exciting year for Newman Consulting Group and we thank you for your continued support! We're very proud of the work we've done in 2018, and we know 2019 we'll do even more! Here are some of of the great ideas and projects we learned about and worked on during the year.
Keeping Financing Affordable with PACE
In 2018 we continued to help business owners and building managers implement energy efficiency upgrades. Whether they used PACE Financing, entered into a PPA (power purchase agreement), or paid for the improvements out of capital expenditures, NCG was there to help and guide them. Check out the first PACE project in Ingham County here, and watch for several new projects to be announced in 2019!

NCG Live!
If you have ever met Jim Newman in person, you know he is passionate about protecting the planet for future generations. In 2018 he gave several motivating presentations on energy efficiency and high performing buildings to professionals and students in Michigan, Texas and Florida. He is already on his way to giving as many in 2019, including multiple presentations for our neighbors to the North, from Edmonton, Alberta to London and Toronto, Ontario.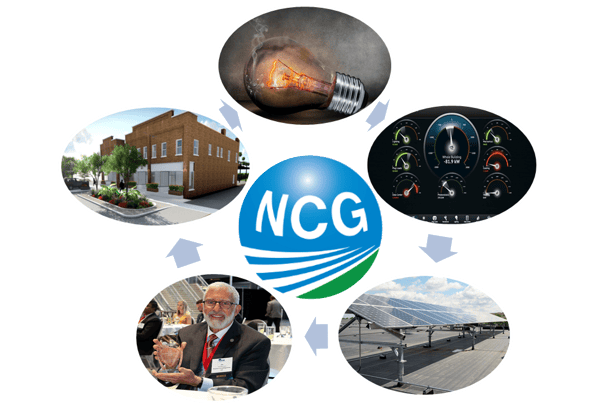 We believe it's imperative to stay up-to-date on the latest energy efficiency tools and technologies and contribute to thought leadership in this area. That's why Newman Consulting Group leaders attended several industry and professional conferences throughout the year, including ASHRAE, PACE, ZNE, BOMA, ICCCE, MiEIBC, CEBN, MEECA. Click the links to see our "lessons learned."
Honors and Recognition
In conjunction with the release of the 2018 Sustainable Energy in America Factbook, The Clean Energy Business Network launched the Faces Behind the Facts campaign. They tapped Jim Newman as one of the key people in the movement. You can see their inspiring tribute to him here and his video feature here.
It's no wonder then that the Engineering Society of Detroit recognized Jim with their TechCentury Image Award, given annually "to individuals who have helped promote the engineering and technical professions through involvement in the community, mentoring, public service, public speaking, and presentations to various groups."
NCG's New Look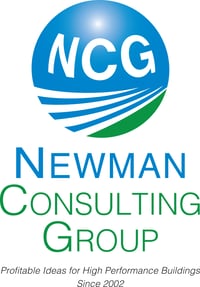 Over the summer we launched the new NewmanConsultingGroup.us website and introduced our new logo. We hope you like it! It simplifies our look and our message with easy navigation to answers to our most popular questions – How do we Save Money and Energy? How can we Improve Productivity? And how do we pay for it? Our new logo and tag line represent who we are today - we're forward-thinking, global-minded and energy and environmentally conscious. We have been helping building owners and managers discover, implement and maximize profitable ideas for high performing buildings since 2002.
ICYMI (In Case You Missed It)
We continue to follow high performing building industry trends and keep up with new technology so we can bring the best information on improving bottom-line results to you. In 2018 the Green Building Blog featured stories about advances in BEMIS, Connectivity and the Internet of Things, how to use PACE financing to support energy efficiency upgrades and so much more. Search the Green Building Blog for topics that interest you, will help you do your job better or will improve your bottom line. Peruse our recent publications here for additional help and information. If you don't see what you're looking for, drop us a note and we'll address it in a future post.
Thanks again. It has been our pleasure to serve you – and the planet! We look forward to serving your energy efficiency and training needs in 2019, and we pledge to continue our collective good work into the next year and beyond.