Updated from "5 Ways to Kill Your PACE Project," January 2017
What do 1,600 LED chandelier light bulbs, 214 new storm windows, a 95kW solar panel system, and one electric vehicle charger have in common? They were all financed by PACE, (Property Assessed Clean Energy).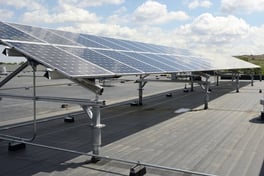 A method of financing energy conservation measures in commercial buildings, PACE continues to gain traction among property owners and building managers. The PACE Administrator in Michigan, Lean and Green Michigan, has helped grow the program to 25 counties and 15 cities in the state. To date, 36 states and the District of Columbia have PACE-enabling legislation. The country-wide potential for energy savings is enormous!
For building owners thinking about using PACE to improve energy efficiency and comfort in your store, offices or facilities, PACE can be the answer. In the four years we have been helping property owners and facility managers navigate the deep and sometimes rough waters of PACE financing, we've seen some actions by building owners that could lead to certain project failure.
Avoid these PACE Pitfalls
If you want your PACE project to fail, or never even get off the ground, here are the sure-fire steps to disaster – and how to avoid them:
Talk to the bank first. ❌
Because you repay it as a tax assessment, PACE financing requires approval from the bank that holds your mortgage. They will be second-in-line to get paid if anything happens. If your bank does not understand how PACE works, they will probably turn you
down. Unlike when it launched, today more banks realize that a PACE loan is profitable for them. Your particular loan officer, however, may not be aware of that.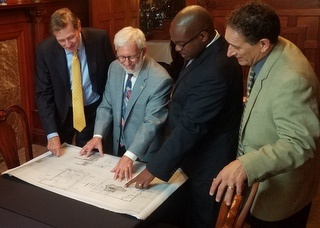 Solution: Let your PACE consultant or PACE project developer contact your bank first, or at least go with you. They will explain the benefits and help the bank understand that PACE involves no risk for them. ✔️
Keep utility bills to yourself. ❌
PACE financing stipulates that the energy conservation measures reduce energy bills. You must provide at least 12-months' worth of recent utility bills so your PACE consultant can make the proper calculations and determine how much you will save! This determination is critical to obtaining the financing.
Solution: Ask your utility provider how to access your bills online. Share them with your PACE project developer by email or document sharing app if available. ✔️
Forget to disclose tax liens. ❌
A property with a tax lien cannot get PACE financing. If there is a tax lien on your property, share this information up front. That may mean you can't get a PACE Loan, but there may be other avenues of funding available.
Solution: Let your PACE consultant know about tax liens. In some cases, there may be a work-around. ✔️
Hide prior bankruptcies from your PACE provider. ❌
If the building owner is currently undergoing bankruptcy or has had a bankruptcy issue in the past several years, the building typically is not eligible for PACE financing (note: the amount of time varies from state to state).
Solution: Let your PACE consultant know about any current or recent bankruptcy proceedings. ✔️
Assume your project is too small for such a program. ❌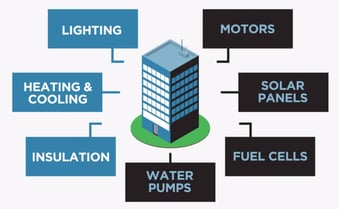 When it first launched, many assumed that projects had to be a minimum of $250,000 in total eligible costs to qualify for a PACE loan. Some buildings may not need $250,000 of work to be more energy efficient, but the owner still can't afford the $80,000 or $135,000 price tag. Historically, this kept a lot of smaller projects out of the running for PACE financing.
Solution: Michigan recently launched PACE Express for energy conservation projects that have a cost of less than $250,000. Why Express? There are fewer requirements in this streamlined process so the loan can be processed faster. ✔️
Is PACE For You?
Hiding information won't help you get the necessary funding. Be upfront with any outstanding issues like liens and bankruptcies. If you think your project is too small - or too big - ask anyway.
To date, PACE projects in Michigan have ranged from $118,000 to $6,800,000. Elsewhere some commercial projects have been as high as $55,000,000. You may find that PACE financing is a perfect fit for you. Or you may learn about another financing vehicle that will work if PACE doesn't.
Construction projects of any size are seldom easy. Financing through PACE adds another layer of complexity, especially if you are new to PACE. If PACE can help you secure funding for cost- and energy-saving upgrades that will save you money, the investment in time is minimal in comparison.
A winning PACE project is a group effort between the building owner, PACE project developer, PACE administrator, contractors and the various lending institutions involved. If your building meets the qualifications, timely and open communication will help ensure a successful project.
To learn more about how PACE can help make your building more energy efficient with little to no up-front cost to you, click here.
Ready to get started? Click the green button to connect with a qualified Energy Analyst.