Will they affect adoption of LEED V4?
Experienced LEED Project Administrators know that at any given time, there may be many more buildings registered for LEED certification than will become certified. Why? The owner or developer may have decided not to go through with the final step of submitting a building project for certification for any number of reasons. Here are just a few:
They realized they could not get enough points to become certified (or achieve the certification level desired – Silver/Gold/Platinum).
They decided it would cost too much to get the points needed.
They decided to "save money" by not paying the certification fee.
They believe that LEED Certification won't necessarily translate to lower operating costs.
Going backward, let's address #4 first. New buildings certified under the latest LEED qualifications (V2009) are, in most cases, more energy efficient than those certified under older standards. (see LEED-Certified Buildings: Energy Efficient or Not?) Earlier standards lacked stringent guidelines for ongoing energy efficiency, instead focusing more on better use of building resources. Those registered under LEED 2009 have minimum energy prerequisites that have indeed shown longer term cost savings, provided the energy modeling was done correctly and the building is being properly operated as designed. LEED V4 promises even stronger outcomes.
Fortunately, there are many programs in place today that can help older buildings, whether LEED-certified or not, re-commission and/or retro-commission and upgrade their efficiency (see PACE).
As for #3, the cost to "register" a project is relatively low. This gets the building or project in the Green Building Certification Institute (GBCI) system so the project team can begin tracking potential points and uploading support documents. The certification fees, however, can be high depending on the size of the building, as noted in this fee chart. While it's only a small percentage of the actual cost of a building or renovation project, that fee can still be a lot of money. And then, what do you get for it?
In the short term, you get tremendous positive publicity, high marketing value and good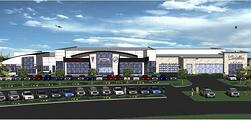 will. When the LaFontaine Automotive Group earned Gold Certification on their Highland, MI facility, they received hundreds of thousands of dollars in free publicity during the first year. Five years later, they continue to be recognized as a leader among car dealerships and in their community. A priceless value in their opinion.
If you run into problem #2, it tells me that the project planning team either didn't have enough information, or didn't have enough experience, to properly estimate costs. We highly recommend including a competent and experienced LEED expert in the earliest stages of the planning process.
This goes for #1 too. Everyone has high hopes at the beginning of a project. The sooner an experienced LEED AP is on the team, the easier it is to plan for and implement design and material choices that will lead to more points. This is advantageous because it requires a holistic approach from the beginning that addresses economic, operational and human needs that often result in a better final outcome.
We use our proprietary LEED checklist early on in a project to be sure we are covering as many points as possible so we can be prepared to submit for – and earn – the highest possible certification. Sometimes the organization feels that whatever changes or modifications they made to improve energy efficiency and IAQ are enough – they don't need certification. We always recommend it (see reasons #3 and 4), but also understand that it has to agree with the business case.
Whether or not your building earns LEED certification, or any other green and sustainable building third-party recognition, any steps you take should improve the value and efficiency of the building. Even though the paperwork may seem daunting, certification means those added value steps have been verified by experts. Third-party verification still carries a lot of weight, and a lot of publicity value.