How to Qualify for PACE Financing and Finally Implement the Energy Conservation Measures You've Been Dreaming About!
Do your tenants and customers complain about air quality and the physical work environment? It often sounds like this: "I'm too hot," "I'm too cold." Or worse, "There's a funny smell and I think it's making me sick."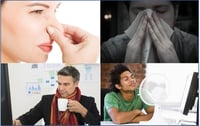 You fix and you fix and you fix - the vents, the windows, the HVAC. But the improvements are slight and they don't last long.
And you've noticed that your energy bills have nearly doubled over the last few years.
Read More